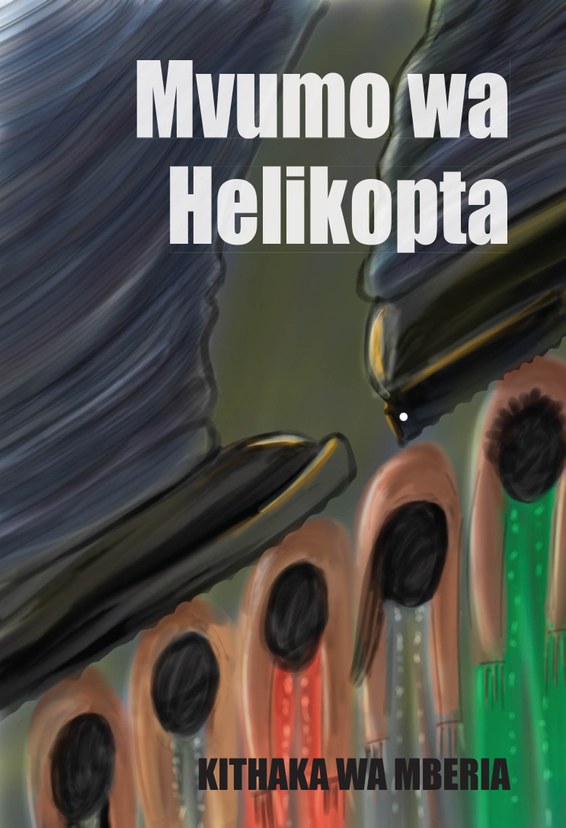 | | |
| --- | --- |
| ISBN | 9789789966400 |
| Pages | 94 |
| Dimensions | 178 x 127 mm |
| Published | 2019 |
| Publisher | Marimba Publications, Kenya |
| Format | Paperback |
Mvumo wa Helikopta
Prof. Kithaka wa Mberia anafundisha na kufanya utafiti katika Idara ya Isimu na Lugha, Chuo Kikuu cha Nairobi, Nairobi, Kenya. Amewahi kufundisha Virginia State University, Marekani, kama Fulbright Scholar-in-Residence; University of Warsaw, Upolanzi; na hivi sasa anafundisha Hankuk University of Foreign Studies, Korea Kusini.
Katika uandishi, Prof. Kithaka wa Mberia anajishughulisha na ushairi na tamthilia. Tamthilia yake maarufu iitwayo Kifo Kisimani ilikuwa kitabu cha lazima katika mtihani wa kidato cha nne nchini Kenya kuanzia 2006 hadi 2012. Tamthilia yake nyingine iitwayo Natala ilikuwa kitabu cha kutahiniwa katika vyuo vya walimu, pia nchini Kenya, kuanzia 2005 hadi 2016. Mwandishi amewahi kukariri mashairi yake katika maeneo kadhaa ikiwa ni pamoja na Kenya, Tanzania, Iran, Marekani, US Virgin Islands, United Arab Emirates, Upolanzi, Ujerumani na Italia. 
Mbali na Mvumo wa Helikopta, Kifo Kisimani na Natala, Prof. Kithaka wa Mberia amechapisha vitabu vingine ambavyo ni Mchezo wa Karata (mashairi), Bara Jingine (mashairi), Redio na Mwezi (mashairi), Msimu wa Tisa (mashairi), Rangi ya Anga (mashairi), Doa (shairi) na Maua Kwenye Jua la Asubuhi (tamthilia).