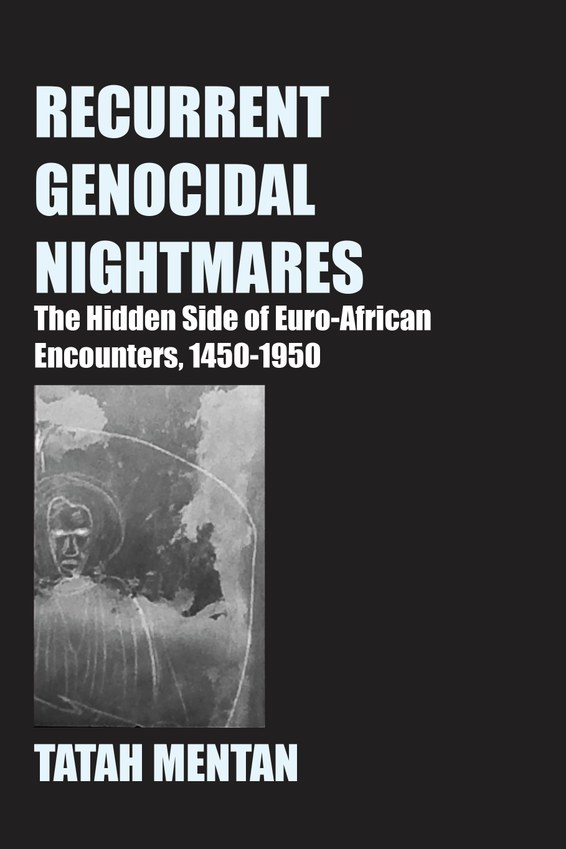 | | |
| --- | --- |
| ISBN | 9789956550579 |
| Pages | 302 |
| Dimensions | 229 x 152mm |
| Published | 2019 |
| Publisher | Langaa RPCIG, Cameroon |
| Format | Paperback |
Recurrent Genocidal Nightmares
The Hidden Side of Euro-African Encounters, 1450-1950
Genocide has been called the 'crime of crimes' and an 'odious scourge.' With millions of victims in the last century alone, it is one of the great moral and political challenges of our age. Despite the challenges, such human cruelty has not stopped. The 21st century is recording its first genocide in Cameroon with only a scanty few raising a finger. The significance of the 'odious scourge' has compelled Tatah Mentan to research on the trajectory of the 'scourge' in Africa over the past centuries. The targeted ongoing mass killings in Cameroon, like those of Rwanda before, have driven the scholar to expand his focus beyond the Holocaust, which had long been the primary case study.
In this book, Tatah Mentan explains that these cases were not merely a human catastrophe, nor an atavistic reversion to the barbarism of a past epoch, but rather an event produced by the unfolding of the logic of capitalism itself. This book therefore critically explores the essence of capitalism as genocide in Africa and its consequences on Africans during their colonisation and incorporation into the European-dominated racialised capitalist world system in the late 18th century. It uses multidimensional, comparative methods, and critical approaches to explain the dynamic interplay among social structures, human agency, and terror to explain the connection between structural capitalist terrorism and the emergence of the capitalist world system. Tatah Mentan proposes a genuine participatory democratic alternative to the unending genocide nightmares. Nurturing participatory attitudes, would facilitate and reinforce self-management, and educate and empower individuals and dispossessed and under-represented communities to seek self-determination and democratic participation in the political arena. Tatah Mentan concludes that the same fundamental commitments that urge humanity to promote participatory political democracy should compel them to promote truly inclusive economic democracy as well.
Political economists, historians, students, corporate managers and policy makers at national and international levels are invited to share the insights of this book.