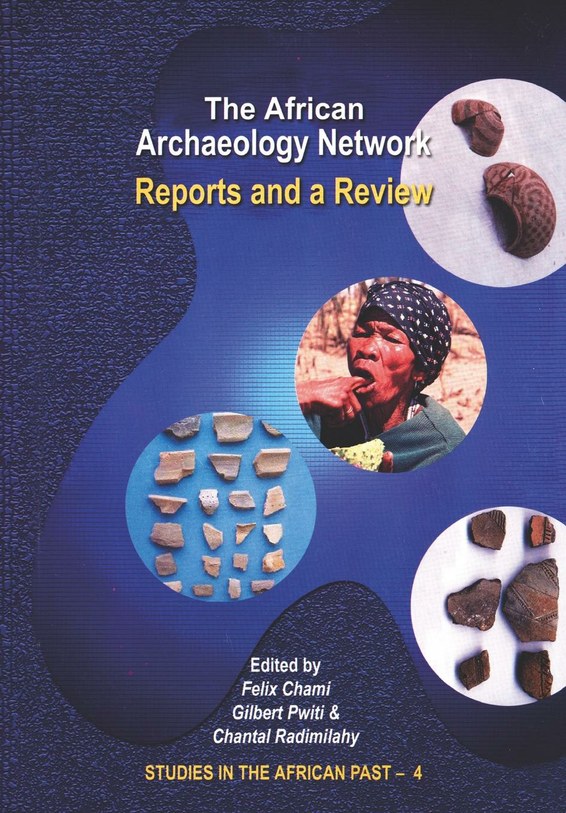 The African Archaeology Network
Reports and a Review
The first in the book series Studies in the African Past was published in 2001, consisting of reports produced by the archaeology research project, 'Human Responses and Contribution to Environmental Change'. The new research initiative developed out of this project is known as the 'African Archaeology Network'. This is investigating how ancient African societies exploited resources, developed settlements and established long-distance trade networks. A pan-African project, it aims to develop new models to understand how ancient communities adjusted and responded to political and environmental upheavals; and to demonstrate the potential for more research in the different areas of African archaeology.
Consisting of ten chapters, this volume includes nine scientific reports and one review emanating from Mali, Nigeria, Uganda, Kenya, the Island of Mafia in Tanzania, Mozambique, Namibia, Madagascar and Zimbabwe. Topics covered include: dense ancient settlements along the Sahara desert; mappings of historical settlements in south-west Nigeria; excavations of the areas around Lake Victoria in Uganda; ancient iron industries; evidence of the domestication of animals and the importation of goods into Tanzania from India and the Nile Valley in the Neolithic age; contact with early European traders and travellers from 160, and how these paved the way for the extension of the western European system into African communities; and hunter- gather and pastoral adaptive strategies in the Namib desert.
About the Editors
Felix Chami is Associate Professor in the Archaeology Unit at University of Dar es Salaam, Tanzania.
Gilbert Pwiti is Senior Lecturer in the History Department, University of Zimbabwe.