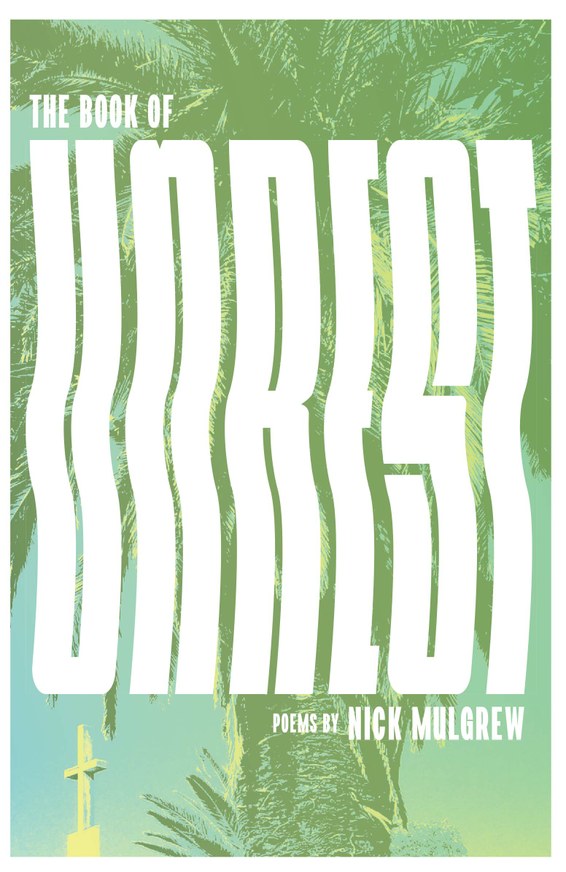 | | |
| --- | --- |
| ISBN | 9780620986908 |
| Pages | 60 |
| Dimensions | 203 x 133mm |
| Published | 2022 |
| Publisher | uHlanga, South Africa |
| Format | Paperback |
The Book of Unrest
An ocean of floodwater. Shipwrecked toddlers. Skeletons that rise from pristine beaches. In his second book of poems, Nick Mulgrew confronts the natural and human disasters of the eastern South African coast - and, in the process, himself.
An unflinching examination of ancestry and place, of ruined childhoods and a troubled present, The Book of Unrest conjures a world of alternating beauty and horror; a series of tainted land-, city and seascapes, increasingly hostile to those living in them. Drawing upon the wisdom of other Durban writers, Mulgrew interrogates the purposes of poetry and politics in such a fraught time and place. Can our traumas be learned from, or do they only shackle us to the past?
In turns elegiac and nihilistic, witty and desperate, sprawling and precise, these poems sift through personal and collective histories of mistrust and violence, to find what, if anything, can bring us rest.