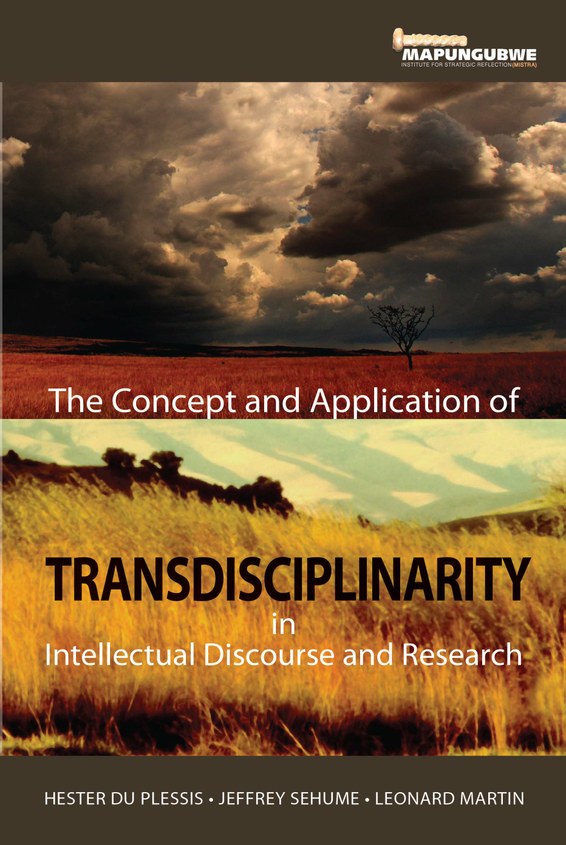 | | |
| --- | --- |
| ISBN | 9781920655334 |
| Pages | 276 |
| Dimensions | 234 x 156mm |
| Illustrations | Colour Illustrations |
| Published | 2011 |
| Publisher | Mapungubwe Institute (MISTRA), South Africa |
| Format | Paperback |
The Concept and Application of Transdisciplinarity in Intellectual Discourse and Research
Mapungubwe Institute for Strategic Reflection (MISTRA) was publicly launched as a think tank in March 2011 and took up the task of following a transdisciplinary approach to the research generated within the organisation. The projects initiated by MISTRA integrate various streams of knowledge and expertise when examining complex issues such as nation formation, economic growth, social equity, adaptable science and technology, and other strategic topics related to South Africa's development as a democracy. Serving in part as an intellectual movement and in part as a research institution, activities are structured around diverse topics that require the opening up of intellectual space for strategic research and reflection specific, but not exclusive, to the African continent.
A project was launched: The concept and application of transdisciplinarity in intellectual discourse and research. The intent of the study was two fold: in the first place the need for better theoretical understanding of a transdisciplinarity approach was identified as a necessity; and in the second place MISTRA intended to apply transdisciplinarity towards the opening up of an African approach – guided in part by the Afrikology principles of the late Professor Dani Nabudere.
By orientation Transdisciplinarity is an approach that recognises a united and borderless intellectual terrain. It is an attempt to formulate an integrative process of knowledge production and distribution in reaction to the twentieth century narrow discipline focus and hyper-specialisation. It responds to the multi-layered challenges of diffused disciplines, interlinked socio economic problems, the impact of globalisation, the de-terretorialised nation state, technological advancements, environmental concerns, agriculture and food security and health. And it recognises that, in history, some of the most revolutionary breakthroughs in science and technology in fact happened on the margins of narrow disciplines.