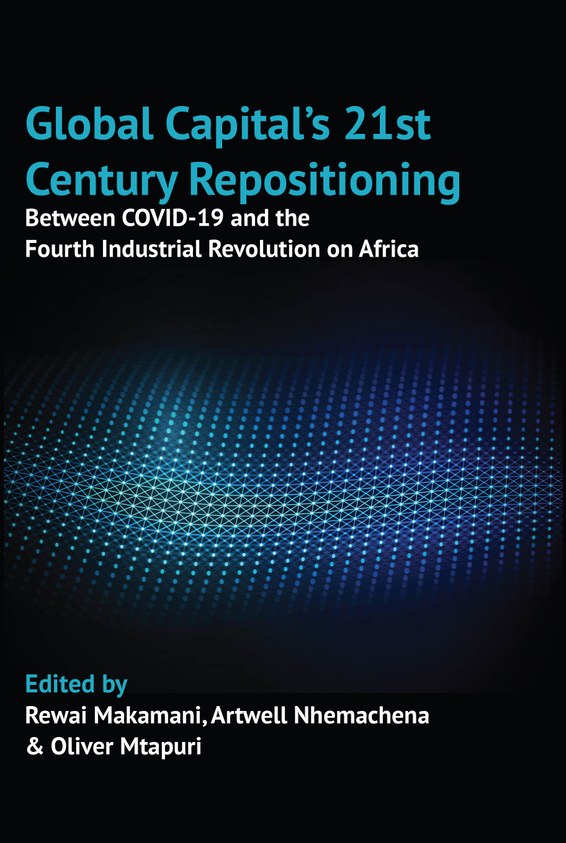 | | |
| --- | --- |
| ISBN | 9789956551804 |
| Pages | 364 |
| Dimensions | 229 x 152 mm |
| Published | 2021 |
| Publisher | Langaa RPCIG, Cameroon |
| Format | Paperback |
Global Capital's 21st Century Repositioning
Between COVID-19 and the Fourth Industrial Revolution on Africa
What happens at the interface between Afrocentricity and COVID-19 is cause for wonder in a world that is anxious to short circuit global solidarity by trampling Pan-Africanism. Revolutions, including the Fourth Industrial Revolution, are rarely contextualised within the framework of Pan-Africanism and Afrocentricity even when they are celebrated as beneficial to the world. Interfacing Afrocentricity, COVID-19, Pan-Africanism and the Fourth Industrial Revolution, this book teases out the profound challenges of the 21st century. Calling for African solutions premised on African solidarity, the book critically engages the contemporary technological solutionism and technological evangelism that undergirds the Fourth Industrial Revolution and efforts to find vaccines for COVID-19. Unflinchingly interrogating these issues, the book is useful for scholars and activists in education, African languages, sociology, social anthropology, political science, history, religious studies, development studies, communication, medical sciences and legal studies.
About the Editors
Rewai Makamani is Associate Professor, Head of Department, and former Associate Dean: Research and Innovation at the Namibia University of Science and Technology (NUST), and a Research Fellow of the University of South Africa (UNISA). He has taught at the University of Zimbabwe among others.
Artwell Nhemachena holds a PhD in Social Anthropology from the University of Cape Town. He has lectured at a number of universities in Zimbabwe. Currently he lectures in Sociology at the University of Namibia. He has published journal papers, book chapters and books on violence and conflict, relational ontologies and resilience, environment, development, democracy, research methods, humanitarianism and civil society organisations, anthropological jurisprudence, mining, society and politics, religion, industrial sociology, decoloniality and social theory. He is a laureate and active member of CODESRIA since 2010. 
Oliver Mtapuri is holds a PhD in Development Studies. He is an Associate of the Institute of Chartered Secretaries and Administrators.