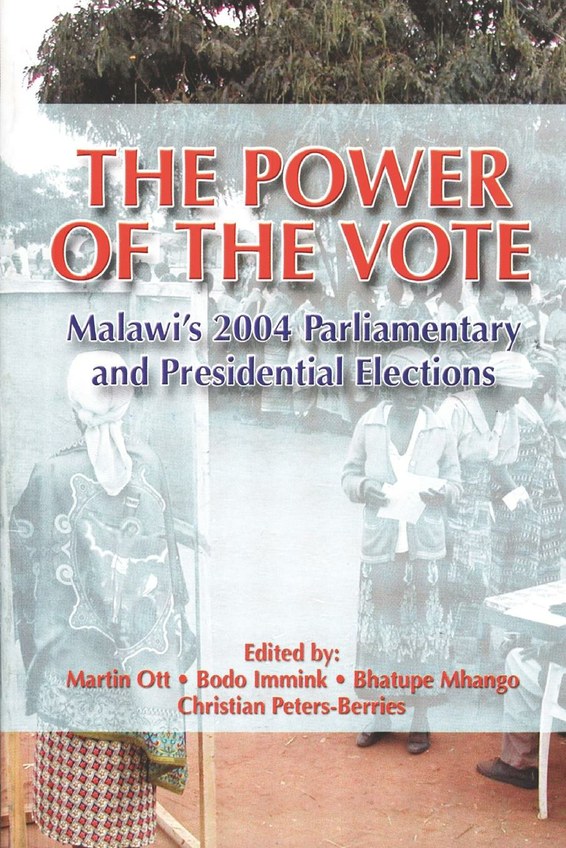 | | |
| --- | --- |
| ISBN | 9789990876581 |
| Pages | 344 |
| Dimensions | 229 x 152 mm |
| Illustrations | B/W Illustrations |
| Published | 2006 |
| Publisher | Kachere Series, Malawi |
| Format | Paperback |
The Power of the Vote
Malawi's 2004 Parliamentary and Presidential Elections
The 2004 elections in Malawi were pivotal in the democratisation process of a country, which is undergoing enormous changes in its political landscape. The elections carried a message of democratic hope, however were not free of concern for the future of a stable democracy in the country: the 2004 elections were characterised by voter apathy, registering fewer voters than in 1999.
The papers in this book comprise the proceedings of a non-partisan, academic conference, which took place in Malawi after the elections, in July 2004. They consider questions such as: the extent to which the people of the country were fully cognisant of their rights, responsibilities, and appreciated the power of the vote; the reasons for the reduced turnout, and whether or not this of itself represented a form of protest; and whether the elections will provide a stable and predictable foundation for the future. The papers further provide a comprehensive overview of the main aspects of the elections: the electoral process; the political parties; the participation of civil society and faith communities; the roles of the judiciary, media and donors; the management of conflicts; and perspectives of domestic and international observers. Finally, the editors outline a series of recommendations to local and international stakeholders in Malawi's democracy, and provide valuable statistical data.
About the Editor
Martin Ott is Senior Lecturer in the Department of Theology and Religious Studies at the University of Malawi, Zomba.