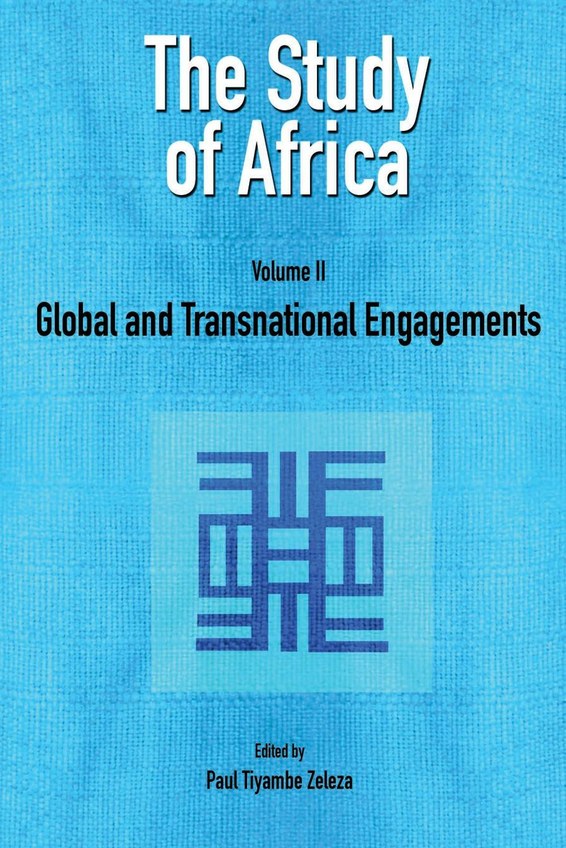 | | |
| --- | --- |
| ISBN | 9782869781986 |
| Pages | 496 |
| Dimensions | 229 x 152 mm |
| Published | 2006 |
| Publisher | CODESRIA, Senegal |
| Format | Paperback |
The Study of Africa Volume 2
Global and Transnational Engagements
This is the second of a two-volume work taking stock of the study of Africa in the twenty-first century: its status, research agenda and approaches, and place. It is divided into two parts, the first entitled Globalisation Studies and African Studies, and the second, African Studies in Regional Contexts.
Part two considers: African and area studies in France, the US, the UK, Australia, Germany and Sweden; anti-colonialism and Russian/soviet African studies; African studies in the Caribbean in historical perspective; the teaching of African history and the history of Africa in Brazil; African studies in India; African studies and historiography in China in the twenty-first century; and African studies and contemporary scholarship in Japan.
The other contributors include: Anshan Li, Professor at the Institute of Afro-Asian Studies, Peking University; Alan Cobley, Professor of South African and Comparative History at the University of West Indies; Aparajita Biswas, Professor at the Centre for African Studies, University of Mumbai; Bogumil Jewiewicki, Canada research chair in comparative history, Université Laval in Quebec; John McCracken; Monica Lima from the Cap/Federal University of Rio de Janeiro; James Mittelman; Peter Probst; Ann Schlyter; Jomo Kwame Sundaram, a prominent Malaysian economist, currently with the UN; and Mashao Yoshida, Professor Emeritus and former Director, the Research Institute of International Studies, Chuba University, Japan.
About the Editor
Paul Tiyambe Zeleza is widely recognized as one the leading authorities on African economic history. His book, A Modern Economic History of Africa, won the 1994 Noma Award for Publishing in Africa, the continent's most prestigious book award. In 1998 he recieved Special Commendation of the Noma Award for Manufacturing African Studies and Crises. He is also the recipient of Choice Outstanding Academic Title.
He is currently Vice Chancellor and Professor of the Humanities and Social Sciences at the United States International University-Africa, a position he assumed in January 2016. Prior to that, for twenty-five years he held senior administrative and academic positions at six universities in Canada and the United States. A renowned public intellectual, he has authored hundreds of essays and more than two dozen books, including works of fiction. He is a member of numerous editorial boards and the governing boards of several university associations, and is a much sought-after international speaker.