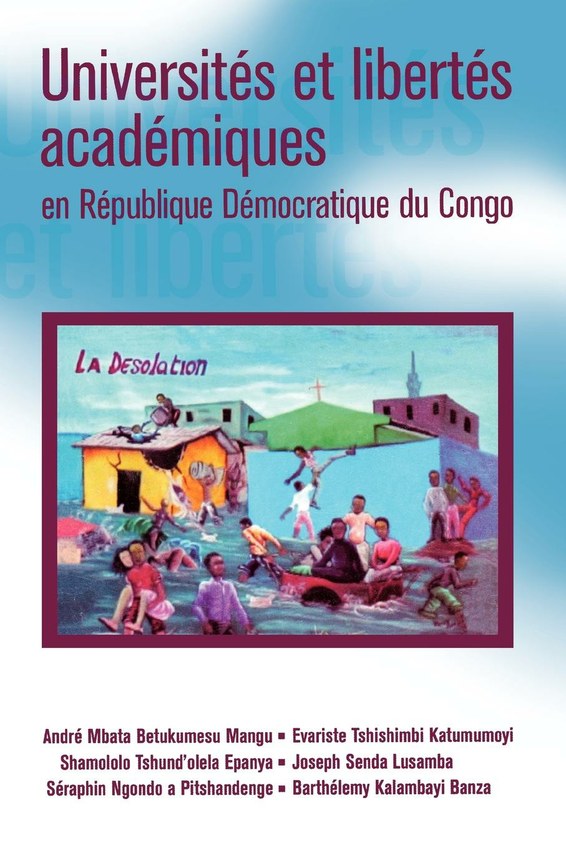 | | |
| --- | --- |
| ISBN | 9782869781733 |
| Pages | 224 |
| Dimensions | 229 x 152 mm |
| Published | 2006 |
| Publisher | CODESRIA, Senegal |
| Format | Paperback |
Universites et libertes academiques en Republique Democratique du Congo
Ce livre contient les communications présentées aux Journées des Droits et Libertés académiques organisée à Kinshasa en Juillet 2004 par le CODESRIA. Les six auteurs, tous enseignants-chercheurs du Supérieur, sont congolais et traitent, tour à tour, la redéfinition des libertés académiques en RDC, des libertés académiques et de la responsabilité sociale des universitaires congolais, de la politisation et de l'ethnisation des libertés académiques, enfin de l'insalubrité et de l'extinction du corps professoral à l'Université de Kinshasa. La lecture de ce livre permet de comprendre tout ce qui s'est passé dans le grand Etat d'Afrique centrale en ce qui concerne l'enseignement supérieur depuis les origines jusqu'à nos jours. Le rôle de la politisation de l'Université par le régime de Mobutu est particulièrement bien décrit avec les conséquences négatives qui en sont résultées. Les différentes questions étudiées par les témoins eux-mêmes sont d'un immense intérêt. Le livre dépasse de loin les seules libertés académiques au sens restreint pour traiter de la sociologie politique congolaise.
In a rare but urgent publication on the situation of higher education in the DRC, which is an important contribution to the study of political sociology in the DRC, six Congolese lecturers/researchers consider the topics of academic freedom and the social responsibilities of universities in the country. The authors aim to elucidate the trajectory of higher education in the DRC from its origins until today. Particular attention is paid to the ethnicisation of academic freedoms, the politicisation and 'role' of the University under the Mobutu regime, and the negative consequences these have entailed. Finally the authors address the degeneration and near extinction of any kind of professional body at the University of Kinshasa, calling for urgent redress. In French.
About the Editor
André Mbata B. Mangu is a professor of law at the University of South Africa and the University of Kinshasa. He is visiting professor at the Centre for Human Rights at the University of Pretoria and at the Africa Institute of South Africa.