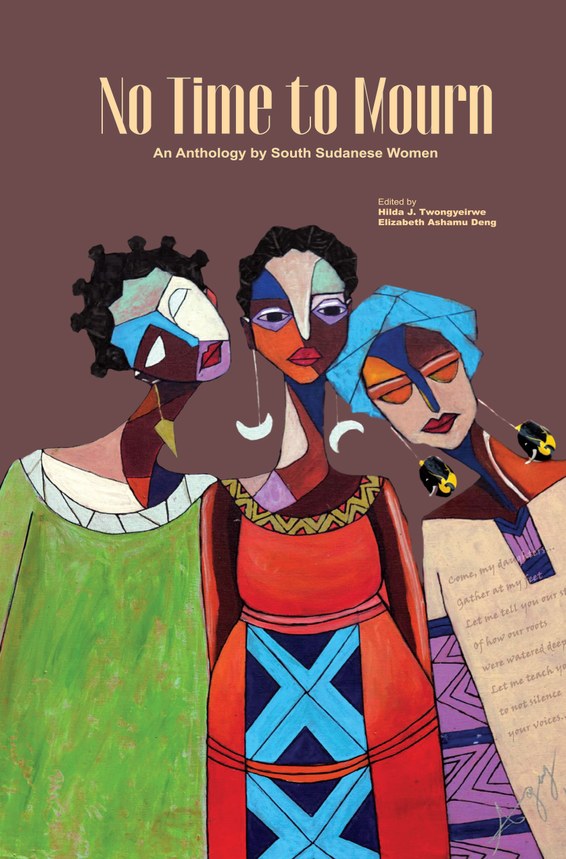 | | |
| --- | --- |
| ISBN | 9789970480173 |
| Pages | 270 |
| Dimensions | 216 x 140mm |
| Illustrations | Colour Illustrations and Colour Photographs |
| Published | 2020 |
| Publisher | Femrite Publications, Uganda |
| Format | Paperback |
No Time to Mourn
An anthology by South Sudanese Women
No Time to Mourn is a collection of short stories, poems, artwork and photography penned, produced and presented by South Sudanese women. It reflects the lives of the women writers and artists, and at the same time gives voice to the very real lived experiences and lives of every woman of South Sudanese heritage. The ideas and experiences in this book span decades they straddle borders, they cross continents and describe events that are hard to imagine, even with some knowledge of South Sudan's history. It is hard not to be moved as you read what many of these authors have lived through as they strive to achieve those basic of human rights: life, liberty and security. Through this book, we learn more about the cost of war and the value of peace, and how they affect women's abilities to found a home, bear and raise children, stay healthy and safe, secure education for themselves and their children, seek professional fulfilment and even fall in love, all while navigating society's often narrowly defined gender roles.
Review
"What would the world look like if only women created the narrative of how we spoke of it? This engrossing collection out of South Sudan is one possible, exhilarating answer. The gifted artists and writers here have found a language that is strong enough to reclaim their past, yet compassionate enough to envision a new future. Every page in this vital, tender book is a testament to the power of hope, love, courage, and ambition. I urge you to read it."
Maaza Mengiste, author of The Shadow King
About the Editors
Twongyeirwe Hilda is an editor and has also published creative and non-fiction works in different anthologies and Journals. She is currently the Executive Director of FEMRITE - Uganda Women Writers Association. She is a recipient of 2018 National Medal and 2018 Uganda Registration Services Bureau (URSB) Award, both for her contribution to Uganda's Literary Heritage and Women Emancipation. She is a member of The Graca Machel Trust Women in Media Network, Action for Development and FEMRITE.
Elizabeth Ashamu Deng is a human rights lawyer currently leading Oxfam's humanitarian advocacy in the Horn, East and Central Africa. She previously worked with Amnesty International and Human Rights Watch conducting research on the human rights situation in South Sudan.