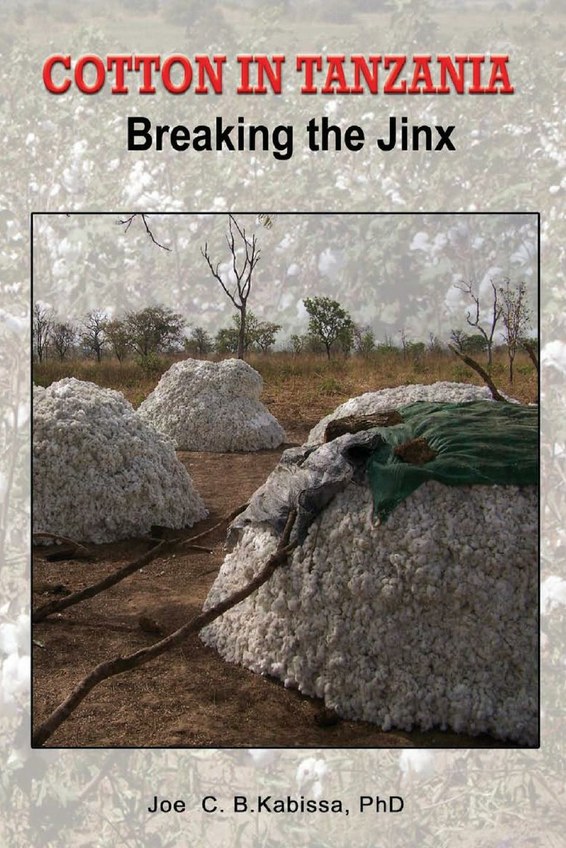 Cotton in Tanzania
Breaking the Jinx
This book tells the story of cotton in Tanzania, which illustrates both the potential of the crop and the factors which have held it back. It does not neglect the fact that Tanzania's largest ever cotton crop of 376,000 tons of seed cotton was achieved in 2005/06 or that government and farmers initiatives over time have been serious and have had some success. However, Joe Kabissa shows that whether in terms of 'Research and Development', the adoption of improved cultivation techniques or the institutional structure of both the cotton and textile sectors, there has been a consistent pattern of under-performance, acknowledged at different times by all the major players. The search for a stable smallholder cropping systems in Africa, combining food security with cash income, remains as acute an issue as ever. It is tempting to see the way forward in terms of larger scale agriculture. But with well over half of Africa's population still relying on agriculture for survival and income, the role which specific crops can play, needs constant examination.
Reviews
"Joe Kabissa described a rare journey into Tanzanian cotton as one of Africa's key smallholders' crop. With a lifetime of experience as a scientist, manager and strategist for the crop, Kabissa shows how technical, political policies and organisational issues have limited the success of cotton, in spite if its huge potential, as a source of income for both farmers and the national economy. He shows how much more can be achieved if these are resolved."
Laurence Cockcroft, Tanzania Gatsby Trust and Kilimo Trust
"This book is a very powerful description of Tanzanian cotton. Written in a matter of fact way, against the background of the global and historical overviews, the book is an allegory of Tanzanian cotton and a true testimony of the behind-the-scenes action and strategies in the development of the crop over more than a century. The account is hard to fault, having been written by an iconic professional in Tanzania cotton industry; having literally grown in the cotton industry."
Raphael Nkuli Mlolwa, Chairman, Tanzania Cotton Board, former Economic Advisor to President Benjamin Mkapa
"Cotton in Tanzania is not only a courageous book, but sets an excellent precedent for seasoned professionals in Africa to take apart the failures of agricultural policy which continue to hold back output and rural security. This is a pioneering study, which deserves to be replicated in other sectors and countries."