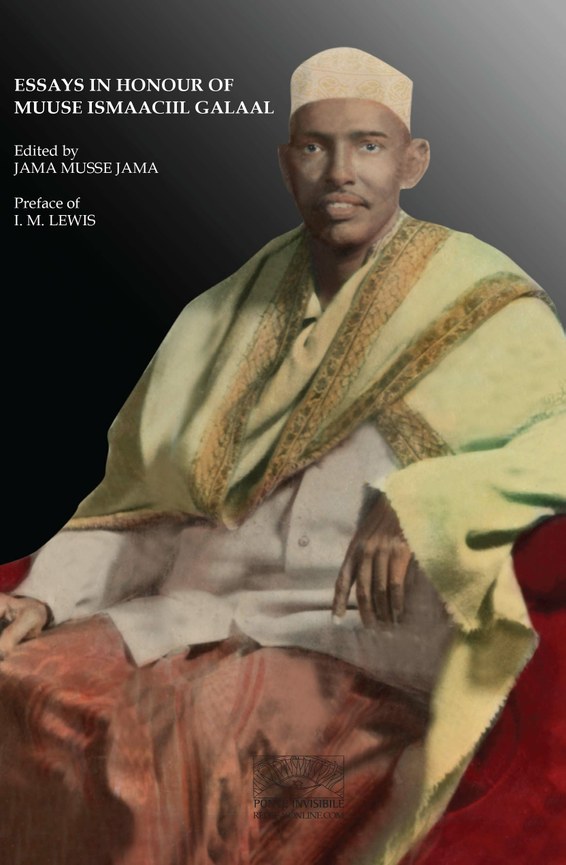 Essays In Honour Of Muuse Ismaaciil Galaal
Emeritus Professor I. M. Lewis writes in the preface to this book:

"Muuse Galaal's lively charismatic personality and impressive sense of style, made him a most effective ambassador for Somali culture and ideas and for the society of which he had such a profound knowledge. His personality, which included a lively sense of humour, made him an ideal vehicle for promoting Somali ideas."
Muuse Ismaaciil Galaal was a researcher, scientist, historian, writer and poet whose most legacy is the role he played in the creation of the modern written Somali alphabet, written Somali text, and in preserving numerous accounts of Somali cultural and heritage, which would otherwise have been lost forever. This volume is dedicated to his legacy.