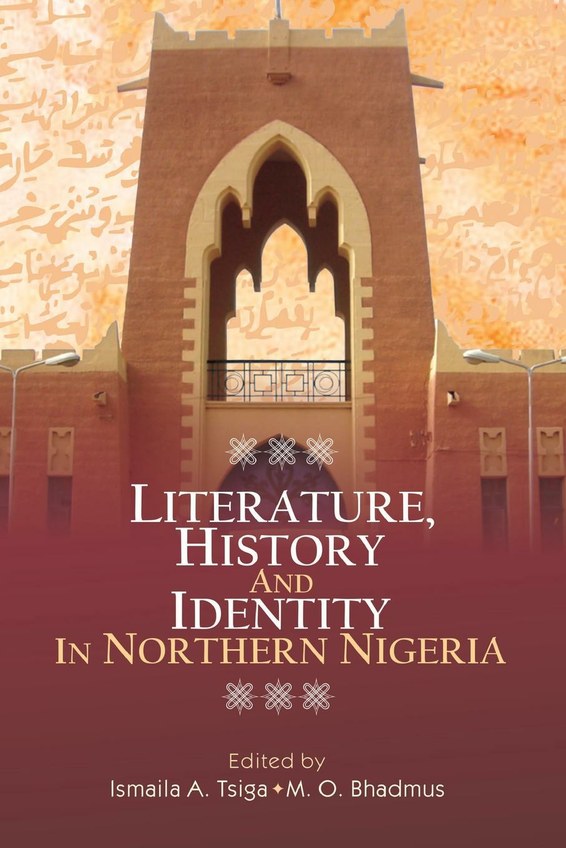 | | |
| --- | --- |
| ISBN | 9789788431879 |
| Pages | 408 |
| Dimensions | 229 x 152mm |
| Published | 2015 |
| Publisher | Safari Books, Nigeria |
| Format | Paperback |
Literature, History and Identity in Northern Nigeria
This unique collection of articles on literature in northern Nigeria is in three parts. Part one presents an overview of the running theme, in which Na'Allah explores the theoretical relationship between literature, history and identity in northern Nigeria, using the proverbial story of the blind man who holds a lamp while walking alone in the night. Similarly, Tsiga undertakes in a long bibliographical essay, a notable survey of the relationship between literature, history and identity in northern Nigeria, chronicling the development of life writing in the region dating back three hundred years.
Part two focuses on the relationship between literature and history in northern Nigeria and begins with the article in which Illah investigates the theme. He uses the image of the bus to underscore the point he makes concerning the uniqueness of northern Nigerian literature, which continues its journey, even without a spare tyre. Equally in this part, Balogun discusses Yerima's Attahiru, Ameh Oboni: The Great as theatres of colonial resistance; just as Methuselah also examines the heroism celebrated in Ahmed Yerima's Attahiru. Adamu revisits the trans-fictional use of the Grimm Brothers' tale in the early published Hausa written narratives, while Yunusa and Malumfashi examine similar historical concerns in Abubakar Imam and Sa'adu Zungur, respectively. This part concludes with Garba assessing the transformation of the written Hausa prose narratives into radio broadcasts; while Abiodun examines in a historiographic survey the various forms and composition of Ilorin music.
In what might have been the scholar's last conference article before his sudden death, Nasidi, in Part three, opens the debate on literature and identity in northern Nigeria, eloquently theorising on the relationship with Foucault, his favourite philosopher. AbdulRaheem illustrates how the literature of the people of Ilorin is their identity marker, while Kazaure investigates the split character in Labo Yari's Man of the Moment. Ibrahim explores identity in marriage between migrants and natives in Kanchana Ugbabe's Soul Mates, while Aondofa investigates globalisation and indigenous television. Using Tiv film typology, like Aondofa, Sulaiman examines the use of diction in characterisation in the film industry. The third of the contributors on the film industry, AbdulBaqi, uses films shown on DSTV's African Magic channels to investigate matrimonial harmony in North Central Nigeria. Jaji revisits the antecedents and prospects in the relationship between prose and identity in northern Nigeria. Giwa offers a detailed investigation of Zaynab Alkali's The Initiates on gender politics. Similarly, Muhammad and Muhammad are concerned with identity and the gender politics in Bilkisu Abubakar's To Live Again and The Woman in Me. The last article in the book, jointly written by Yusuf, Anwonmeh and Agulonye, offers the only viewpoint on children's literature in northern Nigeria.
About the Editor
Professor Ismaila A. Tsiga teaches in the Department of English and Literary Studies, Bayero University, Kano.