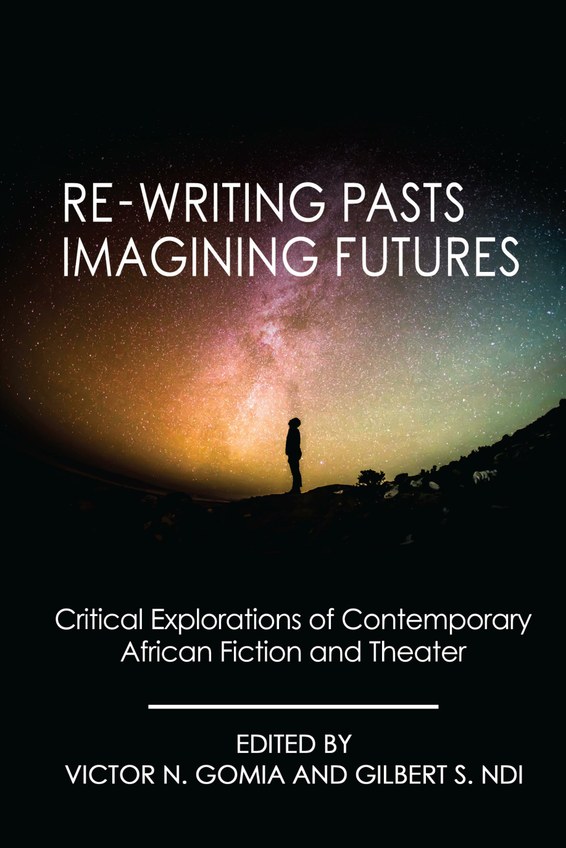 | | |
| --- | --- |
| ISBN | 9781942876182 |
| Pages | 262 |
| Dimensions | 229 x 152mm |
| Published | 2017 |
| Publisher | Spears Media Press, Cameroon |
| Format | Paperback |
Re-writing Pasts, Imagining Futures
Critical Explorations of Contemporary African Fiction and Theater
The papers in this volume focus on fiction and theatre in their traditional forms as well as in their encounters with novel and innovative forms and avenues of dissemination. As a cultural practice that emerged from a process of protest and contestation of hegemony, it is understandable that one main concern in African literature and literary criticism is the resistance against the emergence of marginalizing centers in formerly or currently marginalized societies with regard to discourses, aesthetics and media of creation. These new centers that sometimes undermine the strategic/tactical exploitation of the relative advantage procured by each medium run the risk of leading to new forms of stratification that mitigate the import of African and African diasporic literatures. The collection of essays therefore seeks to analyze the representation of pertinent socio-political and historical questions in a variety of postcolonial texts from Africa and the African diasporas, notably the Caribbean islands and the United States of America. However, far from re-writing of history in a way that cedes to conservative worldviews, creative writers and critics simultaneously attempt to chart ways forward for socially all-inclusive futures. In the context of colonial and neo-colonial legacies that seem to forestall any sense of individual and collective self-fulfillment, contributors to this volume examine the pertinence of African fiction and theatre in imagining new vistas of re-conceptualizing the postcolonial condition in ways that re-galvanize the belief in an enabling future.
About the Editors
Victor N. Gomia holds a PhD. in Postcolonial Literature and an MA in Public Administration. Currently, he teaches World Literature in the Department of English and Foreign Languages at Delaware State University.
Gilbert S. Ndi is a scholar in Comparative Literature from the Bayreuth International Graduate School of African Studies (BIGSAS), University of Bayreuth, Germany. Between 2015 and 2017 he was Fritz Thyssen Postdoctoral Fellow at the Chair of Francophone Literatures/Comparative Studies of the same university. His research interests include: the African dictatorship novel, literature and politics, politics/poetics of the body, violence in literature, visual culture and cyber literature. The scope of his research principally covers parts of Africa and Latin America. He is currently a member of the Junges Kolleg of the Bavarian Academy of Sciences (Munich) and a Feodor Lynen Fellow of the Alexander von Humboldt Foundation in La Universidad de los Andes, Bogota-Columbia. His outstanding research work earned him a recognition at the annual DAAD fellows meeting in Bayreuth in April 2017.