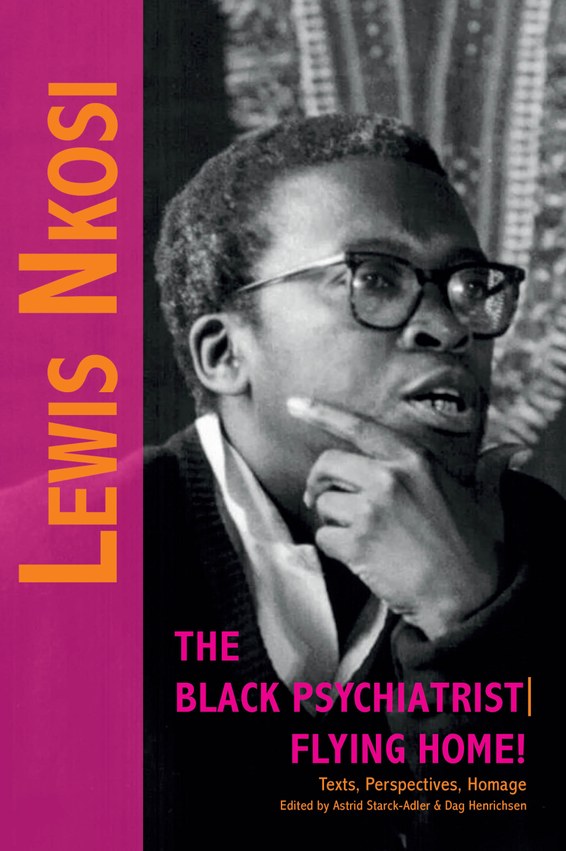 | | |
| --- | --- |
| ISBN | 9783905758887 |
| Pages | 470 |
| Dimensions | 229 x 152mm |
| Illustrations | Colour Photographs |
| Published | 2021 |
| Publisher | Basler Afrika Bibliographien, Namibia |
| Format | Paperback |
Lewis Nkosi. The Black Psychiatrist
Flying Home: Texts, Perspectives, Homage
"Much has happened to me that is worth narrating, worth celebrating, in spite of the regrets and sorrows of exile. My life began under Apartheid until I attained the age of 22, and then subsequently lived in many places and societies, in Central Africa, Britain, the United States, Poland, and during a brief sojourn, in France and, finally, in Switzerland." - Lewis Nkosi in 'Memoirs of a motherless child'
This rich volume is dedicated to the astounding South African writer and literary critic Lewis Nkosi (1936–2010). In this book, Nkosi's celebrated one-act play "The Black Psychiatrist" is published together with its unpublished sequel "Flying Home," a play on the satirically fictionalized inauguration of Mandela as South African president. Critical appraisals, tributes and recollections by scholars and friends reflect on the beat of his writing and life.
An ideal volume for those encountering Lewis Nkosi for the first time as well as for those already devoted to his work.
About the Editors
Astrid Starck-Adler is Professor Emerita of German and Yiddish Literature at both the Department of German and Jewish Studies, University of Basel (Switzerland, 1990-2010) and the Université de Haute Alsace (Mulhouse, France, 1981-2012).
Dag Henrichsen is a historian at the Basler Afrika Bibliographien, Namibia Resource Centre & Southern Africa Library in Switzerland. He teaches at the University of Basel and has published widely on Namibian history and southern African audio-visual archive themes.