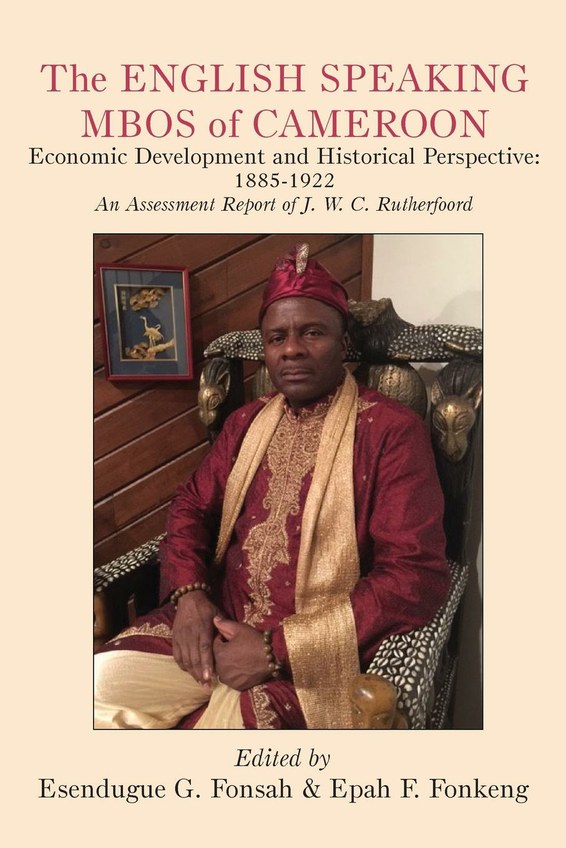 | | |
| --- | --- |
| ISBN | 9789956763054 |
| Pages | 190 |
| Dimensions | 229 x 152mm |
| Published | 2016 |
| Publisher | Langaa RPCIG, Cameroon |
| Format | Paperback |
The English Speaking Mbos of Cameroon
Economic Development and Historical Perspective
The Mbos are a large ethnic group in present day Cameroon and were an important and powerful group until the Anglo-French partition. Following the defeat of the colonial power, Germany, in the First World War, the League of Nations in a March 1916 Mandate, partitioned the territory into two unequal halves among the victorious imperial powers of England and France, to be governed in trust as from 1922. As a result of the partition, the Mbos, who happened to find themselves right along the lines of division, were thrust under French and English administrations. Roughly two thirds of the Mbos found themselves in what had then become French (East) Cameroon, while the remaining one third was placed under British (West) Cameroon rule. Today the Mbos, as a whole, occupy parts of the Littoral and Western (Francophone) and Southwest (Anglophone) regions of Cameroon. While the Francophone Mbos have, over the decades, benefited from all aspects of economic, social, political, and agricultural development, the Anglophone Mbos have been isolated and deprived of all the outward and physical - tangible - aspects of socio-economic and political progress. The persistence of such colonial divisions makes for inequality among the Mbos, despite their common ancestry, ethnicity and cultural heritage. This book seeks to update diverse aspects of the study conducted on the British Mbos by J.W.C. Rutherford and others as a first step toward a comprehensive publication on the Anglophone Mbos.
About the Editors
Esendugue G. Fonsah is a Traditional Ruler (Chief) and Professor, Department of Ag & Applied Economics, University of Georgia, Tifton Campus, USA.
Epah F. Fonkeng is a Departmental Policy Officer, Public Works and Government Services Canada, Ottawa.