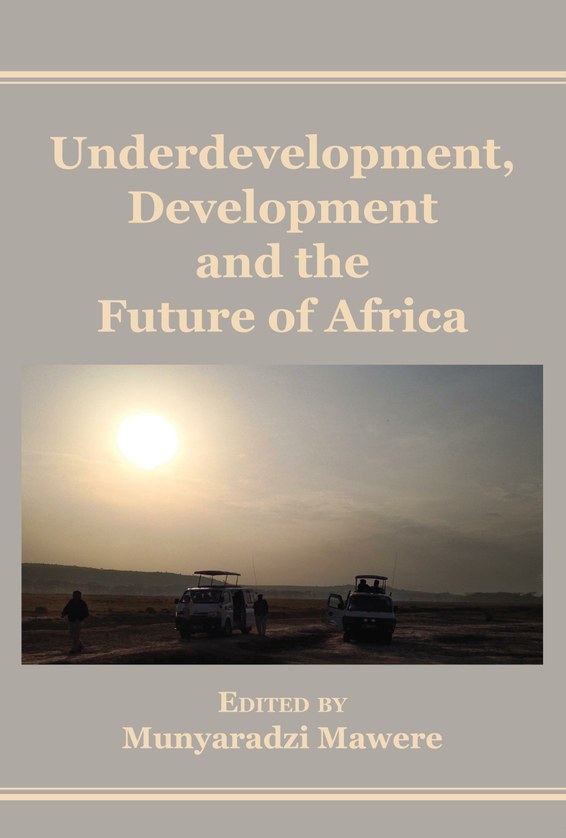 | | |
| --- | --- |
| ISBN | 9789956764631 |
| Pages | 572 |
| Dimensions | 229 x 152mm |
| Published | 2017 |
| Publisher | Langaa RPCIG, Cameroon |
| Format | Paperback |
Underdevelopment, Development and the Future of Africa
In view of the resilience of Africa's underdevelopment, what do Africans make of their determined aspirations for development? The continent of Africa has constantly drawn global attention, most especially for both human and natural evils. Underdevelopment, it appears, is one of the most eminent threatening evils. It has plunged and promises to maintain the majority of Africa in abject poverty, insecurity, and vulnerability. What perpetuates the ghost and gory of underdevelopment in Africa, despite a proliferation of development rhetoric and initiatives? How do ordinary Africans react to repeated talk and claims of development with little evidence of transformation for the better in their material circumstances?
This book interrogates the tenacity of underdevelopment amid calls for Africa to rise from its slumber and reclaim its position in global affairs as the mother continent of humankind. It contributes to the ongoing debates on why Africa remains trapped in the clutch of underdevelopment many decades after the purported end of colonialism. The book comes at a critical time in human history; a time when the talk on Africa's [under-]development is louder due to the ravages of economic downturns and dysfunctional conflicts. It poses a challenge to development practitioners, civil society activists, statesmen, economists, political scientists and theorists to rethink and reconsider their role as technocrats, experts and ambassadors of positive change in Africa and the world beyond.
About the Editor
Munyaradzi Mawere is a Professor in the Simon Muzenda School of Arts, Culture and Heritage Studies at Great Zimbabwe University. He holds a PhD in Social Anthropology; a Master's Degree in Social Anthropology; a second Master's Degree in Philosophy; a third Master's Degree in Development Studies; BA (Hons) Degree in Philosophy; Certificate in Tertiary and Higher Learning; Certificate in Information Technology; and a Certificate in Diplomacy, Negotiation and Bargaining. He is an author of more than 50 books and over 200 academic publications straddling the following areas: poverty and development studies, African philosophy, cultural philosophy, democracy, politics of food production, humanitarianism and civil society organisations, urban anthropology, existential anthropology, environmental anthropology, society and politics, religion, decoloniality and African studies.