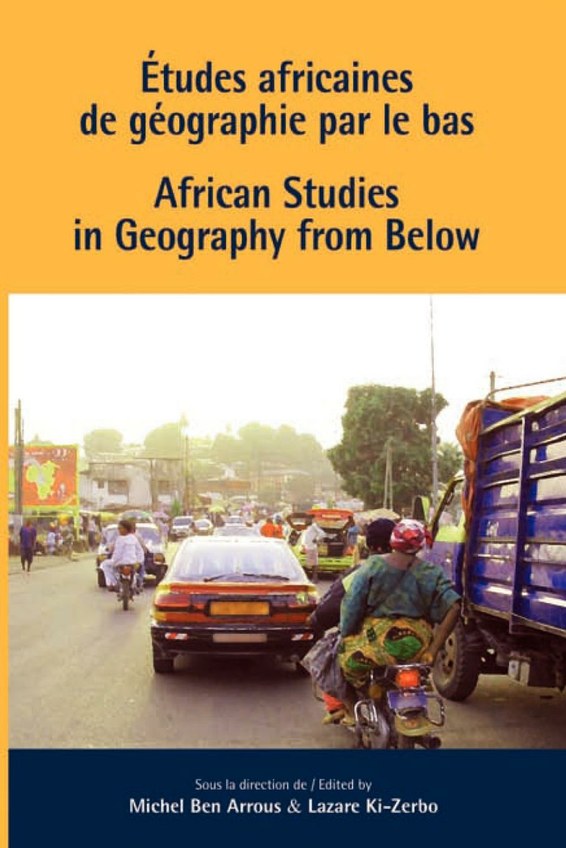 | | |
| --- | --- |
| ISBN | 9782869782310 |
| Pages | 360 |
| Dimensions | 229 x 152 mm |
| Published | 2009 |
| Publisher | CODESRIA, Senegal |
| Format | Paperback |
African Studies in Geography from Below
The doctrine of international relations (inter-state, indeed), territorial ideologies, the logic of autochthony and its ramifications, ethnic cleansing, are all hinged at different levels upon the same pseudo-fact: to every society a closed and exclusive territory demarcated by fixed and linear borders. This way of thinking, totally foreign to African societies for a long time, has generated today more contradictions than it can ever solve.
The authors of this book make a clear distinction between territory formation "from the top" as being a deliberate political project, and its formation "from below" as being a more diffused historical process which is determined by the scheme of antagonisms and compromises between social forces. In lieu of a stark opposition between "the top" and "below", the authors unveil the interdependence and mutual influence which form the basis of a dual system within which legal formation -by the colonial authorities first, then by the postcolonial one- is confronted with a host of subaltern spatial dynamics, neglecting thereby the legitimacy which only them can provide.
As an essential read for anyone who is interested in the relationship between knowledge and power, this book offers stimulating perspectives on the issue of African unity and its epistemological and political challenges. It renews profoundly our approaches to human security, citizenship, borders and mobility.
About the Editors
Michel Ben Arrous is an architect, an independent urbanist and geographer who graduated from Ecole polytechnique fédérale of Lausanne, Switzerland. His research work involves history, the philosophy of ideas and geographic preconceptions and their relationship with violence or political legitimacy. As a former journalist in Southern Africa and in Senegal, Arrous' main publications include Media and Conflicts in Africa (Karthala 2002) and Coalition, Dispersion, a Democratic Moment in "Francophone" West Africa, 1988-1996 (CODESRIA 2003).
Lazare Ki-Zerbo is a philosopher, a member of the Centre for African Development Studies, (CEDA, Ouagadougou) and a co-founder of the Intellectuals' Movement in Burkina Faso. He is an international civil servant in an institution supporting democracy and human rights. He has produced several scientific publications. His main research areas are phenomenology, panafricanism and international relations.