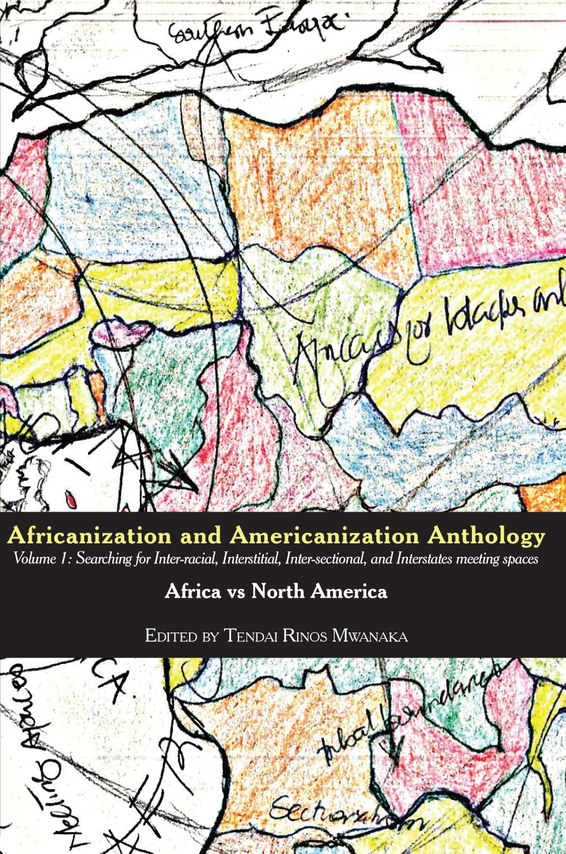 Africanization and Americanization Anthology, Volume 1: Africa Vs North America
Africa Vs North America : Searching for Inter-racial, Interstitial, Inter-sectional, and Interstates meeting spaces
Africanization and Americanization Anthology, Volume 1: Searching for Inter-racial, Interstitial, Inter-sectional, and Interstates meeting spaces, Africa Vs North America, comprises of 107 pieces from 43 poets, 4 essayists, 6 storytellers, and 1 playwright from North America and Africa regions: professors, leading theorists and researchers.

The contributors are: Barbara Foley, Barbara Howard, Biko Agozino, poets; A.D Winans, Tim Hall, C Liegh McInnis, Nat Turner, Allan Kolski Horwitz, Changming Yuan, Tiel Aisha Ansari, Diane Raptosh, Wanjohi wa Makokha, storytellers; Paris Smith, Sheree Renée Thomas, and journalists; Kenneth Weene and several other essayists, street poets, academicians, musicians, visual artists... This collection is vibrant, discursive, penetrating, and is invaluable to literary and language experts, poetry collections, social and human scientists, political theorists, race theorists, development practioners, students, general readers and many others.
About the Editor
Tendai. R. Mwanaka is a multi-disciplinary artist from Chitungwiza, Zimbabwe. His oeuvre of works touches on non-fictions, essays, poetry, plays, fictions, music, sound art, photography, drawings, paintings, video, collage, mixed media, inter-genres and inter-disciplines. His work has been published in over 300 journals, anthologies and magazines in over 27 countries.