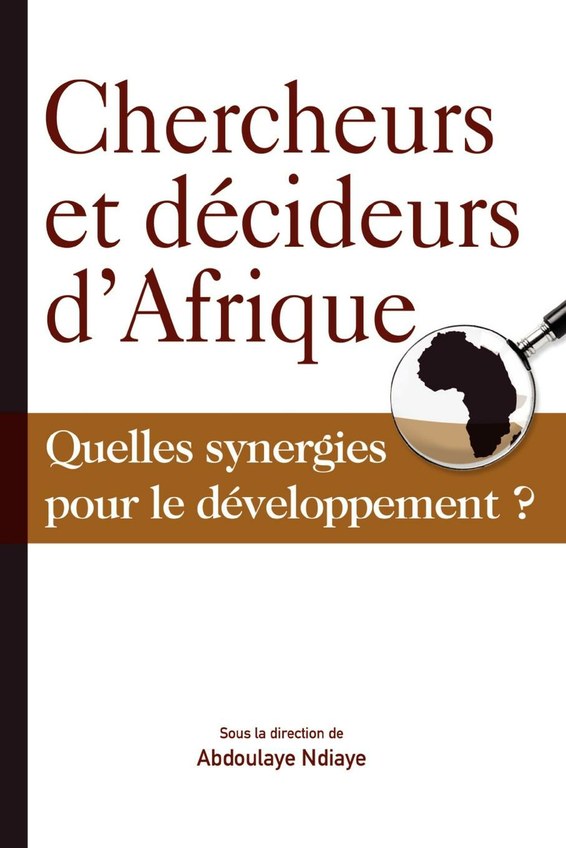 | | |
| --- | --- |
| ISBN | 9782869782617 |
| Pages | 108 |
| Dimensions | 234 x 156 mm |
| Published | 2009 |
| Publisher | CODESRIA, Senegal |
| Format | Paperback |
Chercheurs et décideurs d'Afrique Quelles synergies pour le développement?
Éclairer et influencer le processus de prise de décision politique par la recherche est une préoccupation de plus en plus importante pour les chercheurs d'Afrique et le Centre de Recherche pour le Développement International. Cependant, la collaboration entre chercheurs et décideurs est complexe, multiforme et souvent difficile à mettre en oeuvre. Les cloisonnements et la frilosité des acteurs, une recherche souvent produite sans considération pour ses utilisateurs potentiels, expliquent en partie la faiblesse de l'utilisation par les acteurs du développement économique et industriel des résultats de la recherche.
Comment sont développés les agendas de recherche ? Quel est le rôle du secteur privé dans la recherche pour le développement ? Quels sont ces acteurs qui interviennent dans la production et l'utilisation de connaissances ? Comment améliorer le dialogue chercheurs/décideurs ?
Cette publication élaborée dans un style accessible à tous, rassemble l'essence des réflexions et des propositions qui ont émergé d'un cycle de six ateliers nationaux organisés entre 2004 et 2007 en Afrique de l'Ouest et du Centre sur la thématique de la synergie entre chercheurs et décideurs.
About the Editor
Abdoulaye Ndiaye is a Senegalese expert and international consultant in development. He edited this book as a member and on behalf of the IDRC Council of Regional Advisors for West and Central Africa which organized the series of workshops throughout the sub-region.