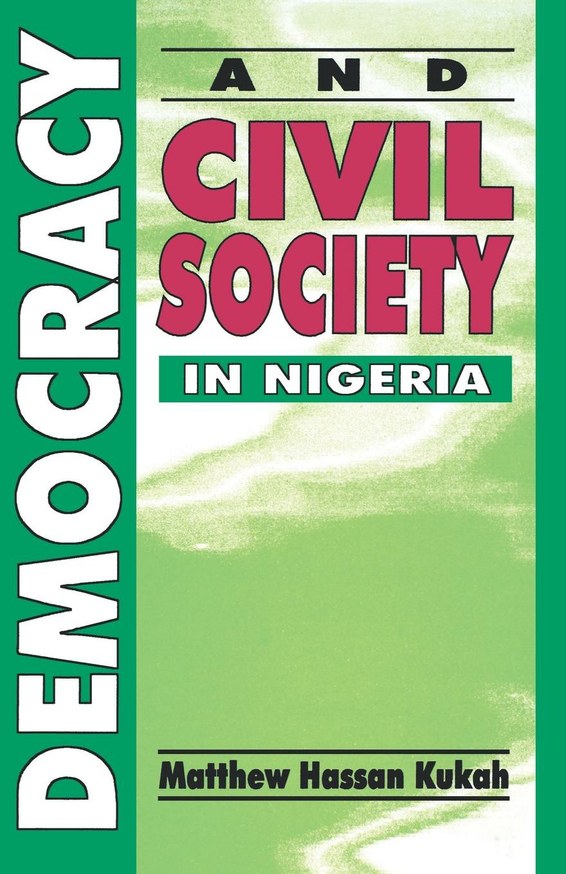 | | |
| --- | --- |
| ISBN | 9789780290160 |
| Pages | 324 |
| Dimensions | 216 x 140 mm |
| Published | 2002 |
| Publisher | Spectrum Books, Nigeria |
| Format | Paperback |
Democracy and Civil Society in Nigeria
A pioneering and challenging book, which has been highly acclaimed since first publication in Africa; and an important addition to the relatively sparse serious political literature on civil society in Africa.
The author is a political scientist, priest, and prominent in national public life, and abroad as a lecturer and journalist. He draws on his diverse spheres of expertise to look afresh at debates about political and societal failure in Africa, since independence; abysmal and sometimes worsening indicators of development - life expectancy decreasing; infrastructure in decay; and relentless poverty. He debates what he considers the most radical and plausible views on the subject: that the development project, undermined by the colonial legacy and military rule, never existed; that Africa seeks some form of democracy, civil society and the associated institutions as a matter of survival, which the present political elite and the development agencies are unable to deliver; that cynicism - distrust of government, and fatalism dominate the popular mindset; that the SAP with all the opportunities that the programme opened up, was subverted by a political class which draws its economic lifeblood from the subversion of the national economy; that religious bodies may assuage the violence and psychological anomie generated by years of militarism, but manipulation of ethnic identity is used to gain political mileage.
The author formerly received an honorary mention in the Noma Award for Publishing in Africa.