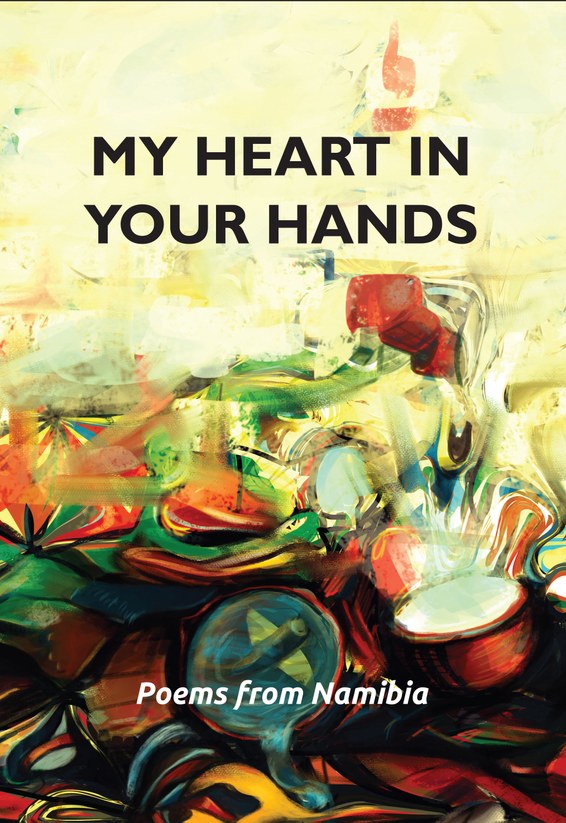 My heart in your hands
Poems from Namibia
My heart in your hands is a platform for poets in Namibia to speak out. It lays bare the hearts of nearly 100 poets who have with courage, honesty, and love, spilled their thoughts, tears, rage, regrets, love and laughter onto the pages of this book.
This collection celebrates the country's natural beauty, stands in awe of the strength of our people, expresses anger at the inequality and injustices present in our society and imagines idyllic dreams and hopes for a better future. The poems display rich poetic nuances, vary in length and form and give a textured view of the poets and the environments they represent, a true reflection of Namibian diversity, and a glimpse into our soul.
Review
"Art and form complement a comprehensive array of themes ranging from the bravely and brazenly political to the naughtily romantic."
Oliver Nyambi, University of the Free State, South Africa