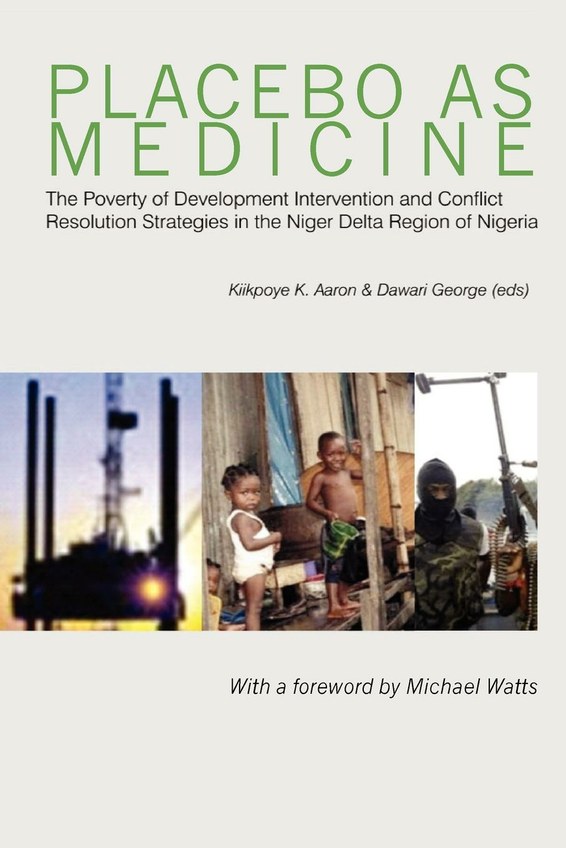 | | |
| --- | --- |
| ISBN | 9789783756878 |
| Pages | 266 |
| Illustrations | B/W Illustrations |
| Published | 2010 |
| Publisher | Kemuela Publications, Nigeria |
| Format | Paperback |
Placebo as Medicine
The Poverty of Development Intervention and Conflict Resolution Strategies in the Niger Delta Region
Why has sustained attention on developing Niger Delta by successive Nigerian governments failed to translate into sustainable development for the oil-rich region? Why has the Niger Delta region become 'almost a permanent theatre of conflict', in spite of various efforts at resolving the conflict by the Nigerian state and increased spending on Corporate Social Responsibility by oil transnationals? These and more are the questions that engaged the attention of the contributors to this book.
In nine chapters, eight contributors with a multi-disciplnary background and robust scholarly interest in the Niger Delta critically review the extant strategies for development intervention and conflict resolution in the troubled region. Though the contributors address a variety of themes, they are in fact, making one argument, namely, that the extant development intervention and conflict resolution strategies in the Niger Delta are cosmetic and hardly go deep enough to address the issues at the root of the crisis of development and endemic conflict in the region. As placebos, and not medicine, the adopted strategies create the false impression that something is being done about the Niger Delta, whereas in actual sense, what is on offer is grossly inadequate to provide a solution to the twin problems of lack of development and conflict.
Review
"Exploring the historical and institutional roots of the social dynamics shaping the Niger Delta 'crisis', Placebo as Medicine makes a crucial contribution to the literature on the systemic inequities from which it stems. The book will be essential reading for scholars and researchers studying the Niger Delta and oil related conflict throughout West Africa. Highly recommended."
Anna Zalik, York University
About the Editors
Kiikpoye K. Aaron teaches Political Science at the Department of Political and Administrative Studies, University of Port Harcourt Nigeria.
Dawari George is the Commissioner for Energy and Natural Resources in the Rivers State Government, Nigeria.