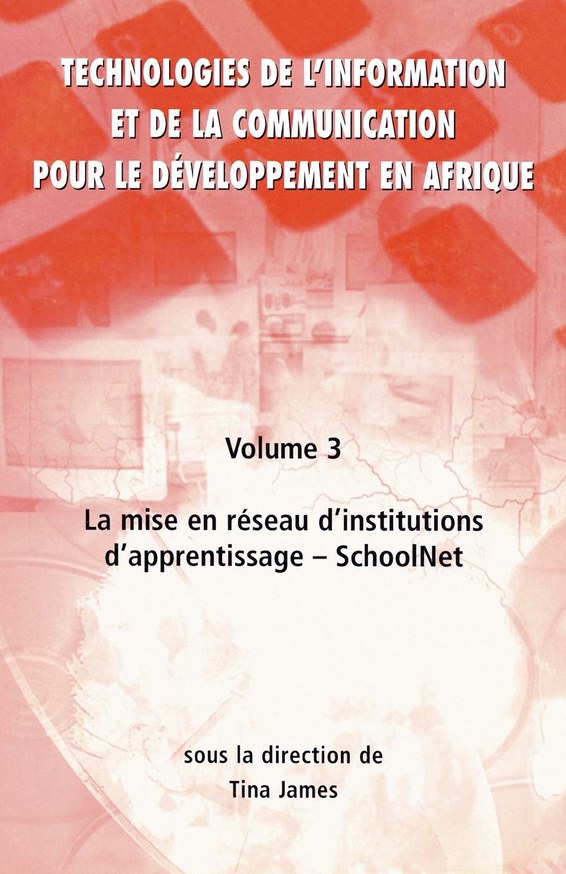 | | |
| --- | --- |
| ISBN | 9782869781696 |
| Pages | 312 |
| Dimensions | 216 x 140 mm |
| Published | 2005 |
| Publisher | CODESRIA, Senegal |
| Format | Paperback |
Technologies de l'information et de la communication pour le døveloppement en Afrique Vol. 3
La mise en reseau d'institutions d'apprentissage - Schoolnet
Depuis 1997, le programme Acacia du CRDI stimule l'utilisation et l'appropriation des technologies de l'information et de la communication par les communautés d'Afrique sub-saharienne afin de leur permettre de trouver des voies alternatives vers le développement socio-économique. Apres huit années d'activités, Acacia tire les premières leçons de ce travail en publiant, en trois volumes, le fruit de ses recherches sur les technologies de l'information et de la communication pour le développement en Afrique.
Le troisième volume porte sur les procédés utilisés et les institutions mises en place pour promouvoir l'utilisation des ordinateurs et la connectivité dans les écoles afin d'améliorer l'utilisation et l'intégration des TIC dans l'enseignement et l'apprentissage. On y explore divers paramètres de projets et paramètres administratifs et culturels ainsi qu'une large gamme de solutions techniques. Les résultats, observations et conclusions qu'on y trouve seront utiles aux responsables de l'élaboration des politiques et aux décideurs du domaine de l'éducation et des TIC. L'ouvrage sera utile aux enseignants, aux chercheurs ainsi qu'aux intervenants et aux professionnels du développement ayant des intérêts particuliers ou des programmes en place dans le domaine des TIC au service du développement. Il constituera par ailleurs un précieux outil pour les professionnels des technologies de l'information qui veulent servir le marché de l'éducation.
Volume three in the series on ICTs for development in Africa documents the processes used and institutions created to bring computers and connectivity into schools. These initiatives are designed as a means to improve the use and integration of ICTs into learning and teaching, and ultimately to empower African communities to apply new information and communication technologies to their own social and economic development. The study explores a range of project, administrative and cultural settings and a wide variety of technical solutions.
About the Editor
Tina James serves on United Nations Economic Commission for Africa's African Technical Advisory Committee for the African Information Society Initiative.