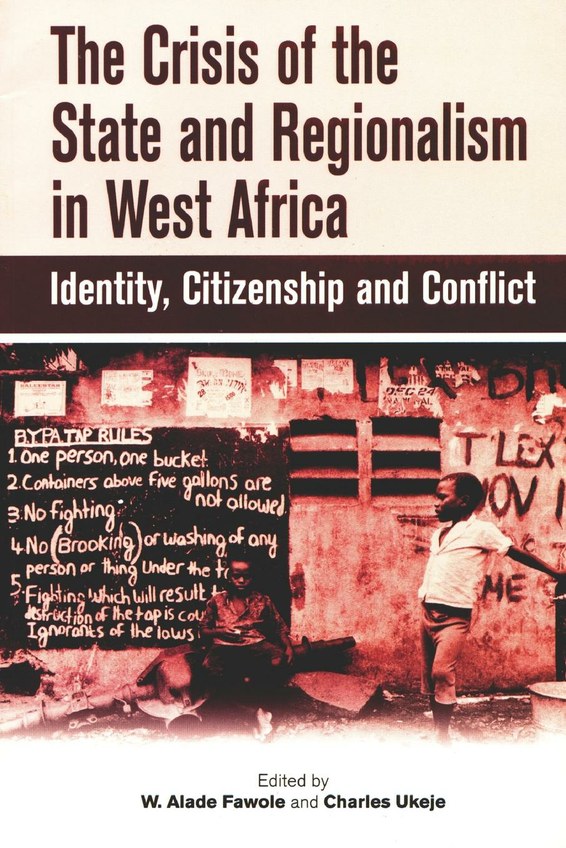 | | |
| --- | --- |
| ISBN | 9782869781665 |
| Pages | 240 |
| Dimensions | 229 x 152 mm |
| Published | 2005 |
| Publisher | CODESRIA, Senegal |
| Format | Paperback |
The Crisis of the State and Regionalism in West Africa
Identity, Citizenship and Conflict
This collection of essays critically interrogates the internal dimensions of the identity and citizenship crises at the root of the political crises of states in West Africa, and considers the steps that have been taken thus far to address them. It shows how the progressive alienation of ordinary people from the state, coupled with factors of historical identity and post-colonial citizenship are at the heart of the political crisis and conflicts in the region; and argues that these matters must be addressed if West African states are to achieve democratic nationhood.
Review
'A new generation of West African social scientists takes on a new generation of postcolonial problems and possibilities - transitional justice, regional integration and collective security, refugee flows and the complex interplay of local identities, state institutions and global forces. Theoretically informed and publicly engaged scholarship!'
Ron Kassimir, Social Science Research Council, New York
About the Editors
Charles Ukeje is a Reader in International Relations at Obafemi Awolowo University, Ile-Ife, Nigeria. He won the Mary Kingsley Zochonis Lecture Award of the Royal African Society in 2004 and, the following year, was the Leventis Cooperation Visiting Research Scholar at the Centre for African Studies, SOAS, UK. He was on sabattical, from September 2007, as Lecturer in African Politics and Development at the Department of International Development, Queen Elizabeth House, University of Oxford. His most recent major work is a coedited book titled The Crisis of the State and Regionalism in West Africa: Identity, Citizenship and Conflict (CODESRIA 2005).
Aldade W. Fawole is a specialist in Nigerian politics and foreign policy, based at Obafemi Awolowo University in Nigeria.