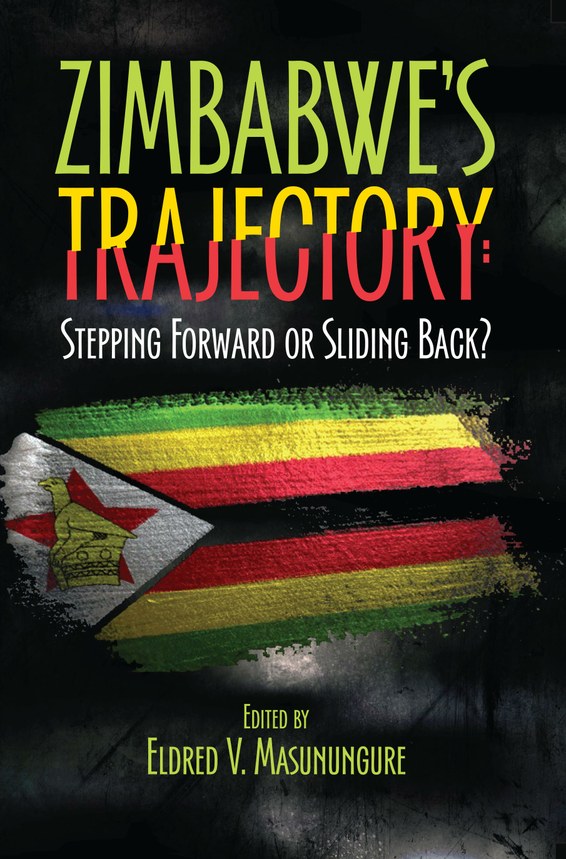 | | |
| --- | --- |
| ISBN | 9781779223760 |
| Pages | 454 |
| Dimensions | 229 x 152mm |
| Published | 2020 |
| Publisher | Weaver Press, Zimbabwe |
| Format | Paperback |
Zimbabwe's Trajectory
Stepping Forward or Sliding Back
At Independence in 1980, Julius Nyerere called Zimbabwe 'the jewel of Africa', and cautioned its new leaders not to tarnish it. Tragically, they paid no heed to Africa's esteemed elder statesmen. Arguably - and only if one ignores the carnage of Gukurahundi - the first decade was a developmental one, with resources being used prudently to benefit the formerly disadvantaged majority population. However, the 1990s witnessed a transition from a developmental to a predatory leadership which saw Zimbabwe cross the millennial line in crisis, where it has remained ever since. While many African countries have moved forward over the last three decades, Zimbabwe has gone relentlessly backwards, save for the four-year interregnum of the tripartite coalition government, 2009-2013. Virtually all development indicators point in the wrong direction and the crisis of poverty, unemployment, and the erosion of health. education and other public goods continues unabated. The imperatives of political survival and power politics supersede those of sound economics and public welfare. Moreover, unless good politics are conjoined with a sound people-first policy, the country will continue sliding downhill. Zimbabwe's Trajectory tells the story of the country's post-independence dynamics and its recent descent into becoming one of the three most unhappy countries in the world.
Reviews
 "... a must-read for those who truly care about this country and would like to understand how a nation that held so much hope at independence could decline so dramatically." 
Godfrey Kanyenze, Director, Labour & Economic Development Research Institute of Zimbabwe (LEDRIZ)
"... demonstrates that the long-suffering country has experienced less a fresh start than the consolidation of a militarized party-state, along with the depredations implied by continuity with a troubled past.  Sobering stuff."

Michael Bratton, Michigan State University
"... one of the most valuable contributions to the literature of this unhappy country for a long time. ... commands the attention of all those who want to understand the realities of what it means for a country to be classified as a "fragile state".
Roger Southall, Emeritus Professor of Sociology, University of the Witwatersrand
About the Editor
Eldred V. Masunungure is a Political Science and Public Administration graduate of the University of Zimbabwe and Dalhousie University (Canada) and teaches Public Policy and Political Theory courses at both undergraduate and post-graduate levels in the Department of Political and Administrative Studies at the University of Zimbabwe. He has published widely, including editing Defying the Winds of Change: Zimbabwe's 2008 Elections (2009) and co-editing Zimbabwe: Mired in Transition (2012). He is the Director of the Harare-based Mass Public Opinion Institute, where he is the Principal Investigator of the Afrobarometer Project.