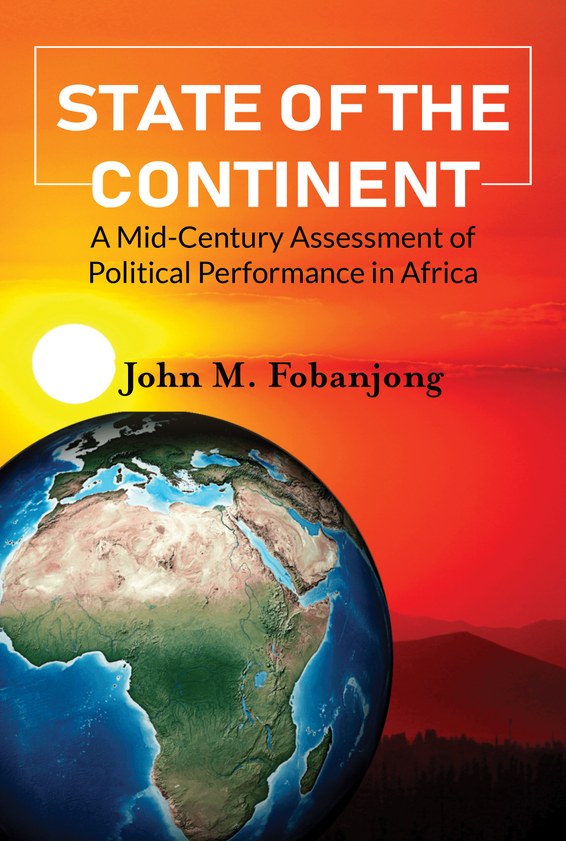 | | |
| --- | --- |
| ISBN | 9781942876342 |
| Pages | 300 |
| Dimensions | 234 x 156 mm |
| Published | 2018 |
| Publisher | Spears Media Press, Cameroon |
| Format | Paperback |
State of the Continent
A Mid-Century Assessment of Political Performance in Africa
What precisely is the state of the African continent today? Depending on one's perspective, the answer may either dwell on Africa's recent economic and political accomplishments or focus on the long-standing single-story of failure, disaster and eternal dictatorships. This book provides a nuanced, forceful and balanced assessment of Africa's political and economic performance since independence. While acknowledging Africa's tragic pitfalls, dating to the transatlantic slave trade and colonialism, State of the Continent skillfully argues that theories associated with the dependency school are no longer enough to explain the continent's failures in governance and economic performance. For a continent so richly blessed and endowed with both human and material resources, the blame for Africa's lackluster performance falls squarely on its leadership. To get things right, Nkrumah's vision of the primacy of the "political kingdom" must be prioritized whereupon economic gains shall predictably, follow. In lucid and persuasive prose, this volume is an ideal book for scholars as well as students of international studies and African politics.
Reviews
"State of the Continent has been written with passion and authority. Professor John Fobanjong has succeeded in capturing the problems that afflict the continent of Africa through an assessment of practical issues. His comparative approach allows the reader to appreciate that Africa is a continent with great prospects, her current problems notwithstanding."
Professor PLO Lumumba, Law School Dean & Pan-Africanist Anti-Corruption Crusader
"Finally, we have a thorough, comprehensive and masterful assessment of how well the African continent has performed since independence. This book is a searching account of how the interplay of history, politics, culture and personal attributes of Africa's leaders help us to better understand what has gone wrong. More importantly, it also provides common-sense and theoretically-grounded prescriptions for what needs to be done to improve Africa's political and socio-economic fortunes. This is an important must-read for anyone interested in issues of accountability, transparency and governance in Africa. Fobanjong's well-written and engaging book is significant in bringing into clear focus the wisdom of learning from the past to ensure a stronger and brighter future for the African continent."
Al Bavon, Professor, the Clinton School of Public Service, University of Arkansas
"State of the Continent: A Mid-Century Assessment of Political Performance in Africa is a much-needed contribution to multiple fields of scholarly research, including African Studies, African History, Economics, Politics, Anthropology, Sociology, Humanities and the Arts.  Insights developed in the book lay the groundwork for new thoughts and new visions for Africa – visions that were sorely absent in the past, but crucially needed for the present and for the future.  Besides the ubiquity of publications on the legacy of colonialism and neo-colonialism in Africa, there has been to date no comprehensive research on Africa in the precise way Professor Fobanjong has developed in this book.  John Fobanjong has created a unique work that will help people across the globe see Africa and Africa's great heritage in a new light.  His position as a scholarly 'insider' makes his work all the more relevant.  He has a unique ability to use his creative and critical thinking skills to enhance knowledge and understanding. The new intellectual discourse that he brings to the reader will certainly open up new strands of thought on Africa.  Professor Fobanjong displays an awareness and a perspective that are original and brilliant, and a commitment to scholarship on Africa that is both caring and inspiring.  I am sure everyone who reads this book is going to find it equally inspiring."
Royal Hartigan, Professor, University of Massachusetts Dartmouth.