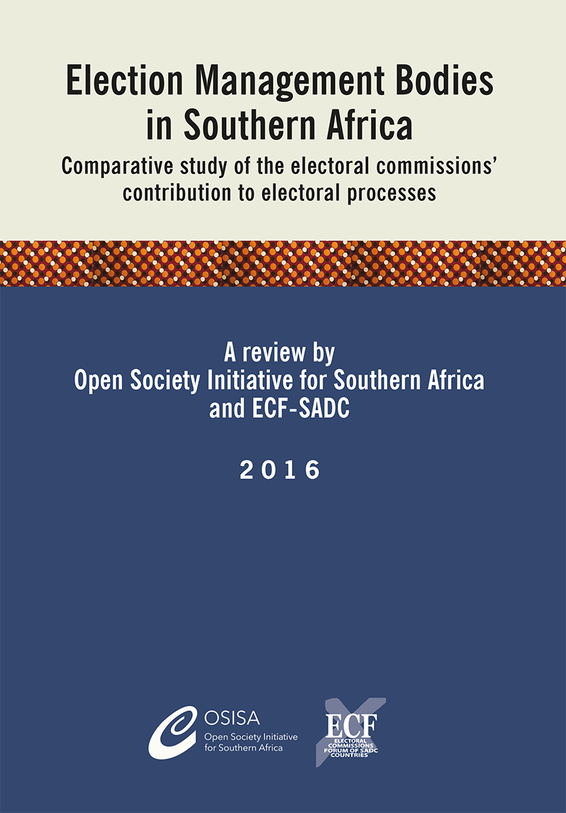 | | |
| --- | --- |
| ISBN | 9781928332176 |
| Pages | 360 |
| Dimensions | 244 x 170 mm |
| Published | 2017 |
| Publisher | African Minds Publishers, South Africa |
| Format | Paperback |
Election Management Bodies in Southern Africa
Comparative study of the electoral commissions' contribution to electoral processes
Over the past two decades, Southern African countries have entrenched the use of elections as the only means and medium for electing governments and representative institutions in governance. Electoral Management Bodies (EMBs) are central to the delivery and quality of elections. These institutions are mandated to manage most or all aspects of the electoral process. Informed by diverse factors - the design, mandate, extent of powers and even the number of institutions responsible for electoral matters vary in each country. This study is a collaborative effort between the Open Society Initiative for Southern Africa (OSISA), the Open Society Foundation's Africa Regional Office (AfRO) and the Electoral Commissions Forum of the Southern African Development Community (ECF-SADC). For each of the 12 countries, the research covered: Comparative analysis of the legal frameworks the EMBs operate under and of the historical and political contexts they function within; Comparative study of the institutional nature of the EMBs; Assessment of the powers vested in the EMBs in the conduct and management of electoral processes and their role in the drafting of electoral laws, managing electoral operations, certifying and proclaiming electoral results, ensuring that electoral results are credible, and in resolving electoral conflicts; and Comparative assessment of the independence of the EMBs with particular reference to funding and their relationships with the executive, political parties, parliament and the judiciary (electoral justice mechanisms). Findings and recommendations from this pan-African initiative are expected to increase information and knowledge on the strengths, weaknesses and workings of EMBs in sub-Saharan Africa to facilitate peer learning among African election managers, as well as informing policy-makers, legislators, governments and civil society on a progressive reform agenda to strengthen inclusive electoral processes and democratic practice.
About the Editors
The Open Society Initiative for Southern Africa (OSISA) is a growing African institution committed to deepening democracy, protecting human rights and enhancing good governance in the region. OSISA's vision is to promote and sustain the ideals, values, institutions and practices of open society, with the aim of establishing vibrant and tolerant southern African democracies in which people, free from material and other deprivation, understand their rights and responsibilities and participate actively in all spheres of life. 
The Electoral Commissions Forum of SADC countries (ECF-SADC), is an independent organization in which each country in the SADC region is represented by its electoral management body. The ECF- SADC members include the electoral management bodies of 14 SADC countries- namely; Angola, Botswana, DRC, Lesotho, Malawi, Mauritius, Mozambique, Namibia, South Africa, Seychelles, Swaziland, Tanzania, Zambia, Zanzibar and Zimbabwe.