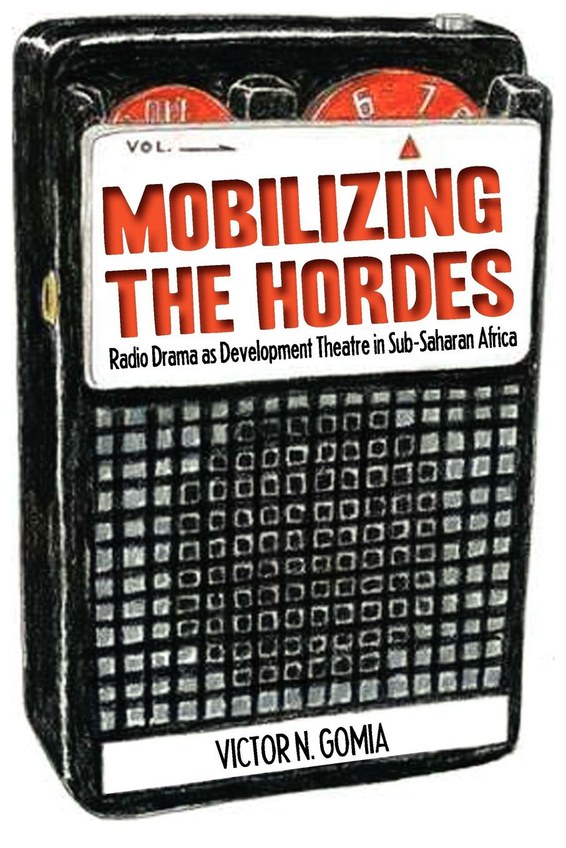 | | |
| --- | --- |
| ISBN | 9789956727544 |
| Pages | 294 |
| Dimensions | 229 x 152 mm |
| Published | 2012 |
| Publisher | Langaa RPCIG, Cameroon |
| Format | Paperback |
Mobilizing the Hordes
Radio Drama as Development Theatre in Sub-Saharan Africa
This book draws on years of rich empirical research on radio drama production in Cameroon to offer a strikingly new perspective in Development Theatre discourse in Africa. Chronicling the history and evolution of Development Theatre practice in Anglophone Africa and arguing for literary forms that address the basic everyday realities of ordinary people in a medium they understand, the book revisits the crucial question of utilitarian literature in a continent that continues to brandish a begging bowl even as it celebrates fifty years of independence. Radio Theatre's inherent latitude to reach the masses in a manner and matter that they identify with makes of it an invaluable albeit often neglected sub-genre in the universe of Development Theatre. Reaching an enlarged audience through radio drama productions - plays that address the rustic, ascetic and practical realities of the people - is liberating. Through radio plays and their capacity to provide for an enormous degree of authenticity, ordinary people are able to enhance their self-esteem. Like main stream Development Theatre, Radio Drama sets out to address the concerns of all in an all-embracing approach that explores interactive learning characterized by continuous questioning of and adaptation to reality. It disparages the omniscience of the superstructure meant to be perceived as indispensable and all-knowing. As a medium of development communication with unique aesthetic qualities found in and not limited to sound and silence, Radio Drama creates events and condenses reality into dramatic constellations with a high sense of authenticity that invites its audience to participate in the creation process with a strong sense of direction in a story, a plot and a moral. This people-oriented culture re-animation process is the fertile ground for grassroots empowerment. It is the point of departure for feasible development initiatives that this book explores.
Reviews
"If this notion of the "power of narrative" is sound, then it seems to me that Dr. Gomia's theses in this book warrant careful and serious consideration. While technologies are morally ambiguous, it appears to me that the objectives of Development Theatre are toward sustaining community and enhancing democratization. In the context of current African political and cultural struggles, these appear to me to be very laudable objectives. I thus recommend both this work and its author."
George W. Shields, Division of Literature, Languages and Philosophy, Kentucky State University
"Path breaking in its originality and breath-taking in its coverage, this truly outstanding book critiques a variety of prevailing developmental paradigms on popular theatre practice in Africa, suggesting novel ways forward".
Tatah Mentan, author of The State in Africa
"This is incisive research that stretches the frontiers of options available to practitioners of Theatre for Development."
Dr Donatus Fai Tangem, Senior Lecturer of Drama and Theatre, University of Yaounde1, Cameroon
"The book widens the frontiers of research in literary, cultural, economic, and political studies…It is a wonderful reference text for ordinary men and women, students, researchers, and scholars".
Dr. Babila Mutia, Playwright, University of Yaounde 1, Cameroon